Common sense maintenance for every part of your car.
Including the price.
KAG Service Care
Saves you 40% on average
Fixed price servicing from £84.00
Maintains your warranty
Maintains your service history
Reminders for your MOT and next Service
Free pick up and drop off service
Latest diagnostics technology to resolve problems
Guarantees all parts and labour for 12 months
Returns your vehicle in prime condition, cleaned inside and out
Is approved by the RMI Trust My Garage Scheme
Local garage based in Bradford
We all know it makes sense to give your car a regular service. Not just to keep it roadworthy and running smoothly, but to make sure it holds it value for as long as possible.
But there's always the worry of what problems the service might uncover and how big the bill might be – especially if you take your car back to a main dealer.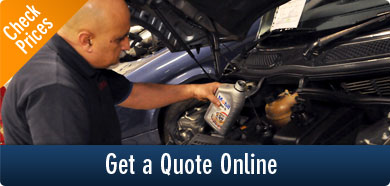 At KAG we take a common sense approach to vehicle servicing. Regular checks are a wise precaution to guard against possible breakdown or accidents, stay on top of wear and tear, minimise fuel costs and maximise your cars resale value.
Equally, no one wants to pay over the odds for manufacturer's parts, tyres or labour. By bringing your vehicle to KAG in Bradford you will save an average of 40% compared to taking it to your main dealer – for a quality of service that is arguably better.
We have serviced and repaired all makes and models of cars, vans and light commercials for over 30 years.
In short, KAG is designed to give you the best possible quality service, keep money in your pocket and make maintaining your car a breeze.